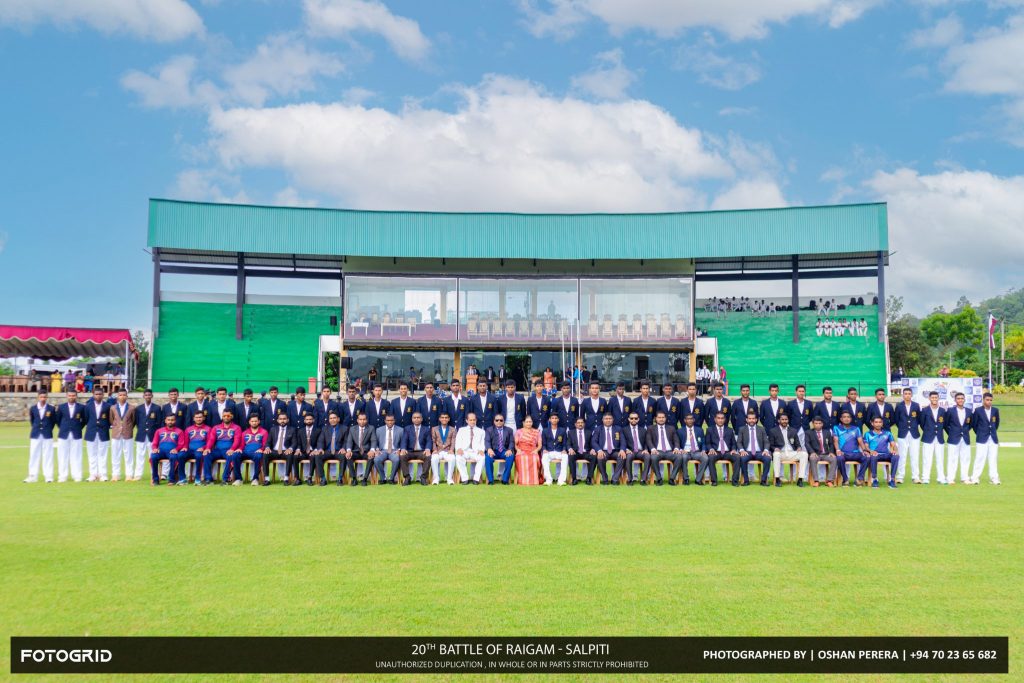 20th Battle of raigam Salpity
The 20th battle of Raigam – Salpity inter-school Big Match between Taxila Central College and  Piliyandala Central College was played at the Sri Lanka Army International Cricket Stadium – Dombagoda on Friday 10th – Sunday 12th June 2022.
The 20th battle of Raigam- Salpity was organized by Taxila Central College Administration exclusively backed by the Taxila Past Pupils Association.
The 20th Two day Raigam-Salpity Cricket battle was held on Friday 10th & Saturday 11th .Taxila led by skipper Anjana Jayalath (age) took on the Ashen Rodrigo led Piliyandala Central College outfit. The last match between the rivals ended in a draw in 2019. The match did not take place in 2020 & 2021 due to the Covid-19 pandemic escalation in the Island.  A close battle for supremacy was expected as both teams were evenly matched.
The captain of Piliyandala Central College won the toss and elected to bat. Piliyandala Central College made 128/10 & 111/10 in the innings while Taxila Central College scored 66/ 10 & 120/10. Piliyandala Central College won by 53 runs.