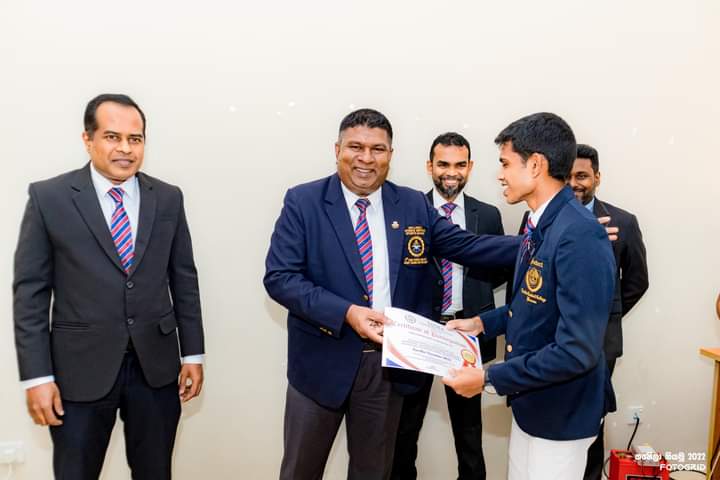 "Taxila Niyamu-2022", a two-day residential leadership training workshop conducted by the Taxila Past Pupils Association, Horana (PPA) of Taxila Central College-Horana for the Senior Prefect Board, was held on 23rd and 24th September at the college premises with a resounding success.

This program was comprised of a variety of events such as educational sessions, motivational speeches, group activities, physical training sessions and a camp fire as well. The main objective of this workshop was to equip the prefects with the essential skills & knowledge required as leaders, positive attitudes and to instill the leadership qualities that will drive them towards becoming confident and competent leaders.

This was done under the auspices of the Principal Mrs. K.K.M.P. Jayathilake, Deputy Principals Mrs. Ishanka Samarasinghe & Mr. E.A. Premasiri and Teacher-In-Charge Mrs. Kithudara Puhulwella. The Chairman of Taxila PPA retired Colonel Mr. Manoj Manjula provided the overall leadership and guidance along with his executive committee while the event was being organized and executed with the supervision of Human Resources Development Unit of the PPA, especially its Vice President Mr. Thushara Thambavita and the Assistant Secretary Dr. Ganganath Gunathilaka.  

The main series of educational sessions was conducted by Mr. Moditha Sendanayake, who is a Lecturer, Trainer, Public Speaking Coach also an executive member of Taxila PPA Human Resources Development Unit. Those sessions were delivered through his training forum "Moditha Motivation" which consisted of expert trainers. This team included Mr. Sanjeewa Fonseka – Senior Banker and Head of Learning & Development, Ms. Niranjani Shanmugaraja – an award winning Film & Drama Actress and a TV Presenter, Ms. Rasini Bandara – a Psychologist, International Wellbeing Consultant and a Personality Development Coach. A session on general health instructions and accidents prevention was conducted by Mr. Sanjeewa Gamage – a past Taxilian and a Physiotherapist attached to Sri Lanka Cricket, together with Dr. Ganganath Gunathilaka. An online motivational speech was delivered by respected past Taxilian Colonel Nadeesh Fernando – Chief Instructor of Sri Lanka Army War Academy, Buttala.

The Senior Prefects were lucky enough to get the practical aspects of leadership and discipline through some activity-based engagements. They participated in the PT sessions conducted by Taxila Boys' and Girls' Cadet Platoons and also they showcased their creativity and performance skills during the camp fire organized by Taxila Boys & Girls Scout Groups and past Taxilian scout members under the night sky. Moreover there were number of group activities which aligned with the leadership concepts taught during the lectures. Finally the program ended with a formal closing ceremony where the Senior Perfects were awarded with valuable certificates by the dignitaries marking the end of a very successful and eventful 2 days of training.