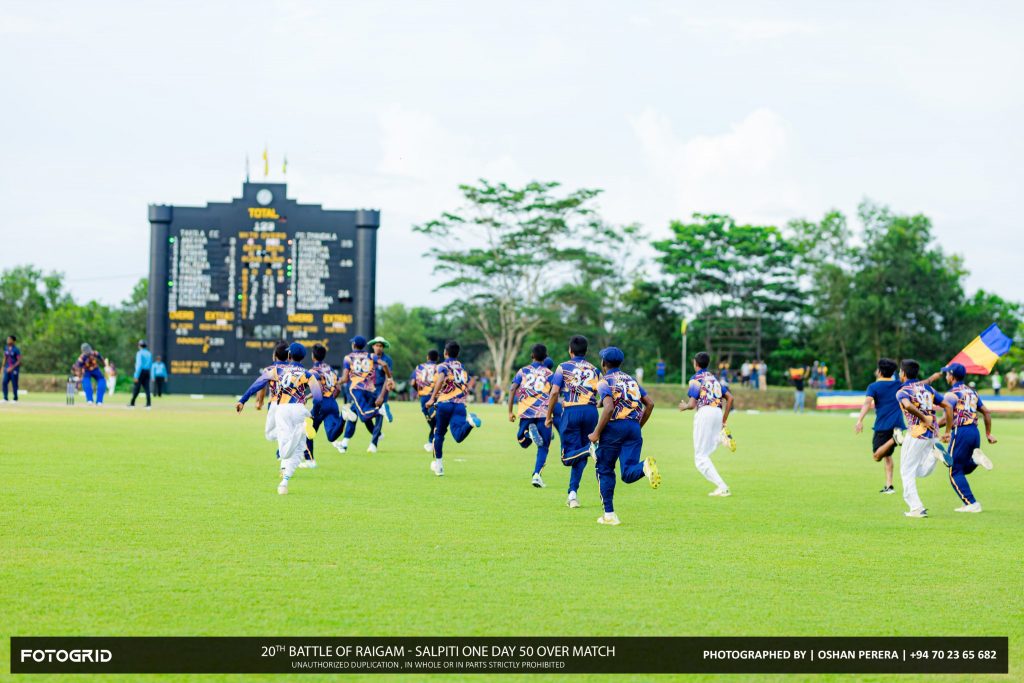 20th One Day Encounter (Limited over Match)
Following the two day Raigam-Salpity battle, the One Day (Limited Over) encounter was played on Sunday 12th. Skipper of Taxila won the toss and elected to field. Taxila Central College made 123 all out in 34.5 Overs. Piliyandala Central College scored 127 for 3 wickets in 30 Overs. Piliyandala Central College won by 7 wickets.
Brg. B L R Bamunusinghe -Director of Provost Marshal of the Sri Lankan Army, former Head of Prefect -Taxila Central College and Member of Executive Committee of PPA was the chief guest while the Principals of both Colleges Mrs. K K P M Jayathilaka & Mr. Darshana Udawaththa took part at the award ceremony.